New Personal: Salt Flats Dance
This past summer was a time for me to concentrate on personal work before making the big move to LA (spoiler, I now live in LA!). I had the opportunity to collaborate with local modern dancer Rachel Barker. In addition, I also collaborated with a local stylist out of SLC, Mimi Porter. My goal for this shoot was to have the wardrobe complement the salt flats and show the vast expanse of the landscape.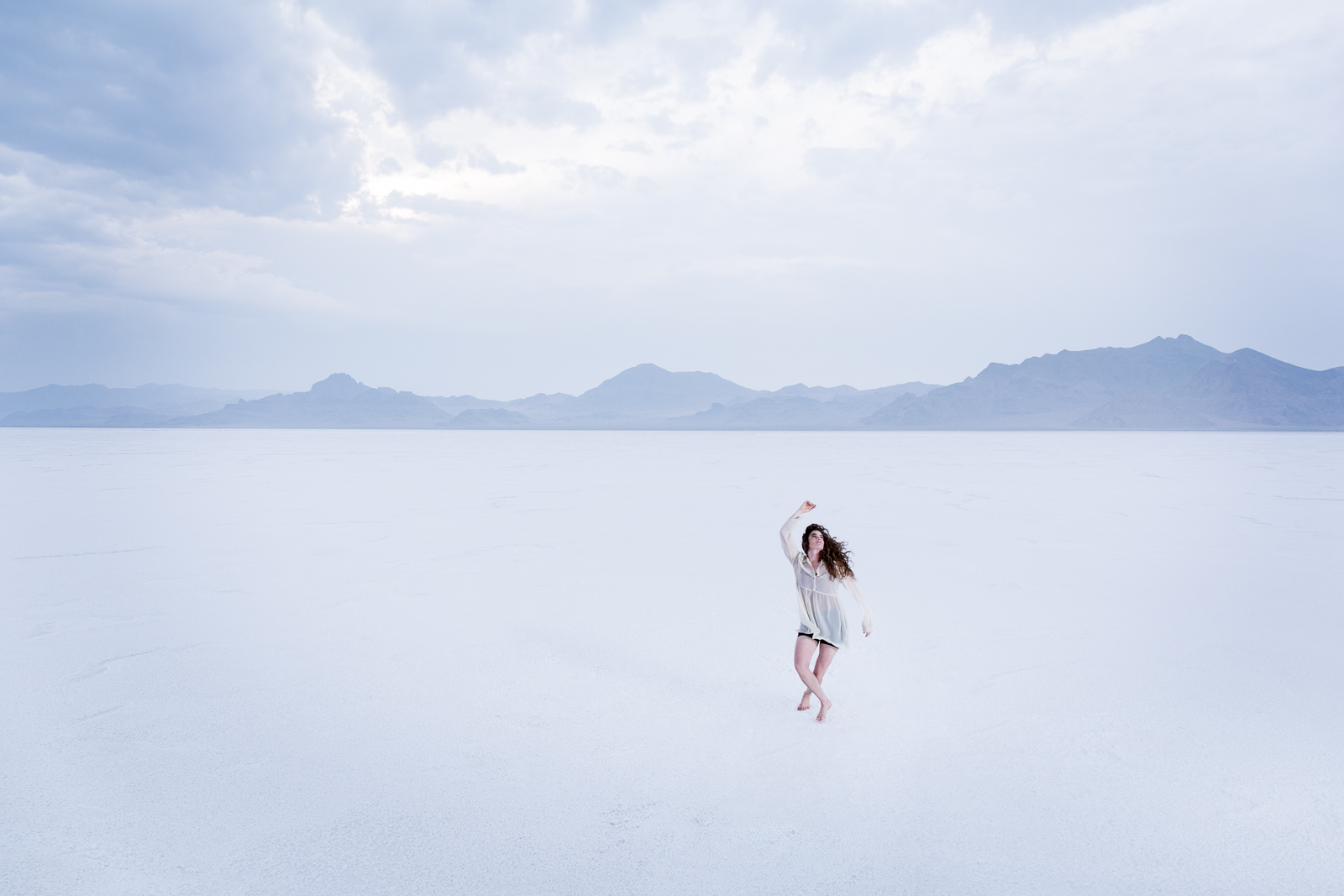 Coming up to the shoot I was quite nervous with how the weather was looking. Late summers in Utah can be a bit hit or miss with regards to wildfires, and as luck would have it, we were having some of the worst fires in the area I've seen. You could barely see across the valley in Salt Lake due to the smoke being so thick. We had about a 2-day window between Rachel's availability in town, and my availability before moving to LA. I was so close to calling the shoot off but decided that all the upfront planning would go to waste. So I crossed my fingers and we headed 2 hours west to the Salt Flats.
Luckily, the grey/white tones of the smoke played very nice with the tonality of the salt flats and our wardrobe selection.
I kept the shoot simple, I shot elevated on a ladder with a 24-70 and 85mm lens. One strobe with an XL softbox camera right. Photos were retouched in Photoshop.